Earthquake-Safe Homes Program "Single Family" (1-4 unit) Seismic Retrofit Grant Program
Website
Applications due Feb 17, 2017 for this year.
Program description

Contacted Bay Area Retrofit to get an inspection and estimate.
Contacted Jim Gardner Construction to get an inspection and estimate.
Photo Submittal Requirements
These photos are required to apply for an earthquake retrofit grant from the City of Oakland. Not sure why they want these photos. I'll try and ask them over the phone.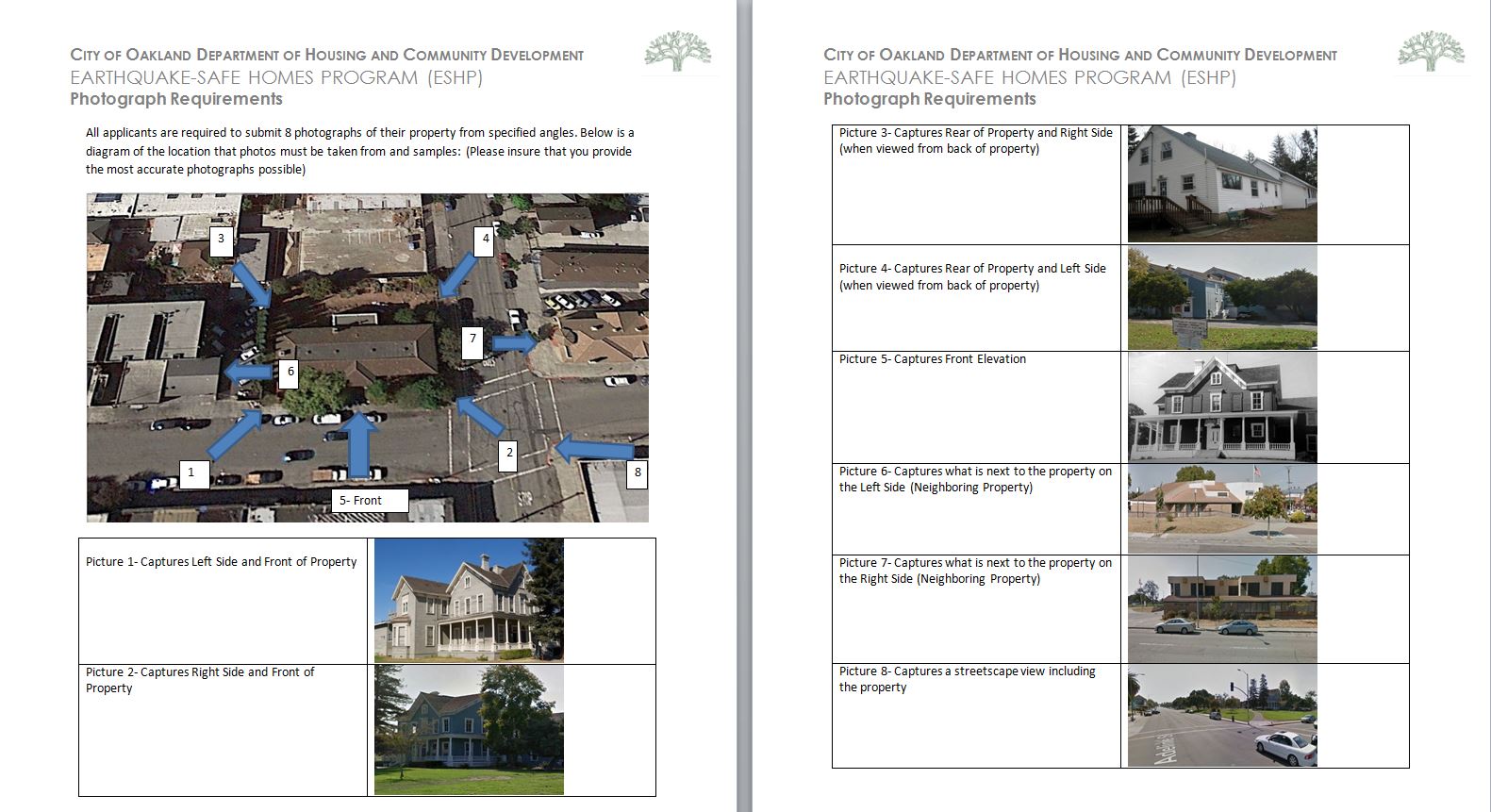 Oakland Housing and Community Development Contact Info
250 Frank Ogawa Plaza, Suite 5313 Oakland, CA 94612 Phone: (510) 238-3015 Fax: (510) 238-3691 TDD: (510) 238-3254 Front Desk Hours: Monday - Friday 8:30 a.m. to 5:00 p.m.